Investors participate in the Portugal Golden Visa program to obtain visa-free access to Schengen and residency rights and potential pathways to citizenship in the EU.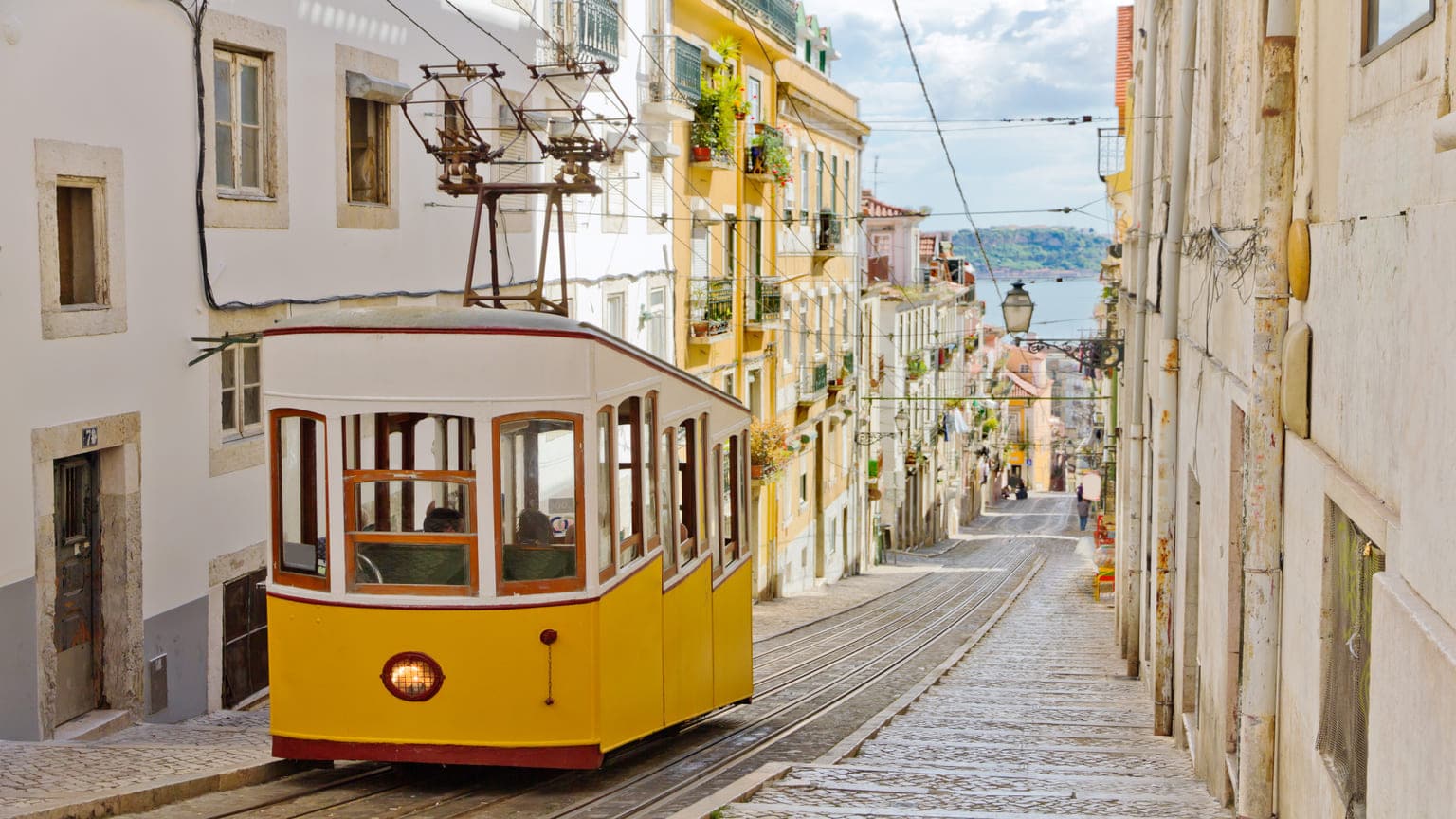 €250,000
Minimum investment amount
5 options
To choose from for investment
8+ months
Obtaining period
In 5 years
One can apply for citizenship
9 benefits of Portugal residency
Residency in the EU
Once you have a Portuguese residency, you can freely live, work, and study anywhere in the country. Or you can make Portugal your safe haven — the Golden Visa Program does not require relocation.
Family participation
Immediate family members such as spouses, dependent children, and dependent parents can also benefit from the residency permit.
Path to citizenship
After five years of legal residency, investors can apply for Portuguese citizenship, provided they meet certain requirements like passing a basic Portuguese language test.
Low minimum stay requirement
To maintain the Golden Visa, there's a minimal requirement for physical presence in Portugal — 7 days a year.
Freedom of movement
Residency card holders can travel visa-free within the Schengen Zone, which includes 27 European countries.
Return on investment
Investment routes such as business and funds allow a return on investment and gain profit.
Favourable tax regime
Portugal offers the Non-Habitual Tax Regime (NHR) to new tax residents, which provides tax advantages for qualifying individuals for 10 years. The income tax rate is fixed at a flat 20% instead of applying the scale of up to 48%.
High quality of life
Portugal boasts a pleasant climate, rich culture and history, and beautiful landscapes, and is also recognized for its safety and well-developed healthcare system.
Education opportunities
Your children can access the education system in Portugal and other EU countries with a Portuguese residence permit.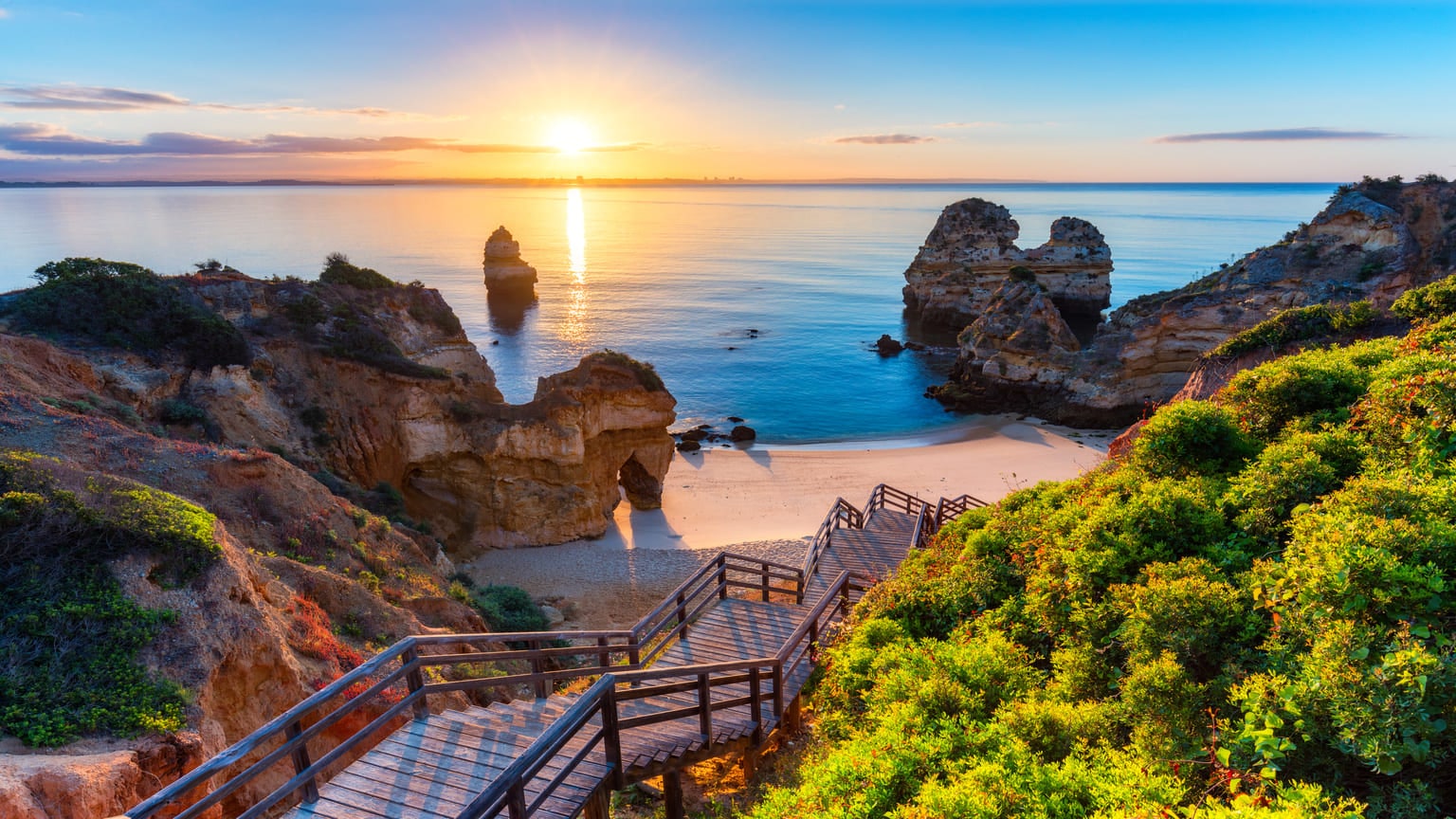 Requirements for applicants for a residence permit in Portugal
Over 18 and with no debts or criminal records. The investor has earned money to participate in the program outside Portugal and can prove the legality of the income.
In an officially registered marriage, including those of same-sex, or a legal partner.
Up to the age of 26. Children of full age must be dependent, single and enrolled in an educational institution.
Of the main applicant or the spouse, provided they are in their care.
Under 26 and under the guardianship of the main applicant as established by a court decision.
Investment options under the Portugal Golden Visa Program
€250,000+
Towards the reconstruction or refurbishment of national heritage projects or in support of cultural or artistic activities.
€500,000+
In investment or venture capital funds dedicated to the capitalization of companies incorporated under Portuguese law
In the capitalization of small and medium-sized companies in Portugal with the creation of 5 jobs
In research activities conducted by public or private scientific research institutions operating in Portugal
10+ jobs
Creation of at least 10 jobs in Portugal, either by setting up a business or investing in an existing one.
Passport

Birth certificate

Marriage certificate, if applicable

Dependents' documents, if applicable

Criminal record certificate

Health declaration

Health insurance

Proof of address

Tax identification number (NIF)

Declaration confirming compliance with the investment requirements

Declaration of the source of funds

Portuguese bank account statement

Proof of investment

Receipt of payment for the application fee
Step-by-step procedure for obtaining Portugal residency by investment
Research and consultation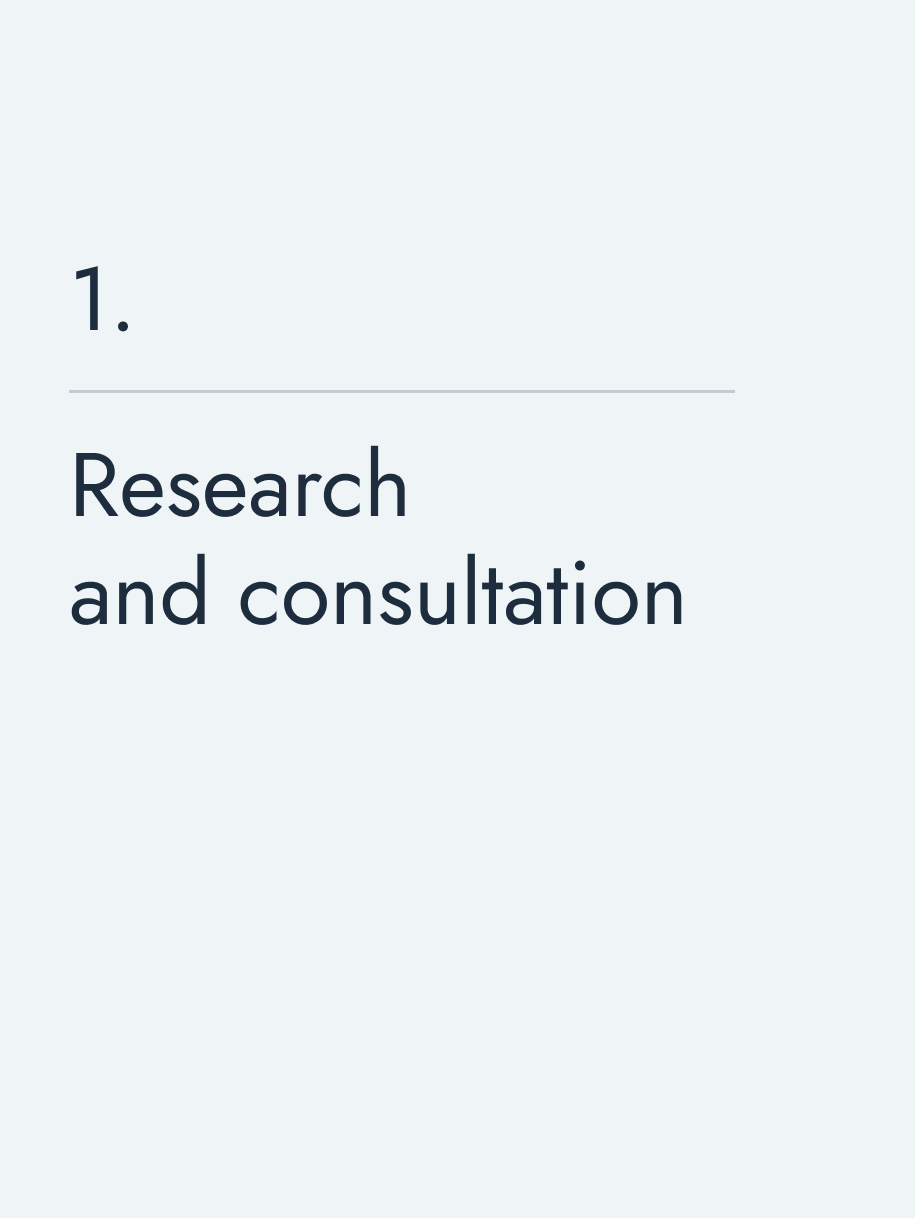 Consult with a specialised immigration lawyer or firm in Portugal to understand the program better and discuss your specific circumstances.
Obtain Portuguese tax number (NIF) and open a bank account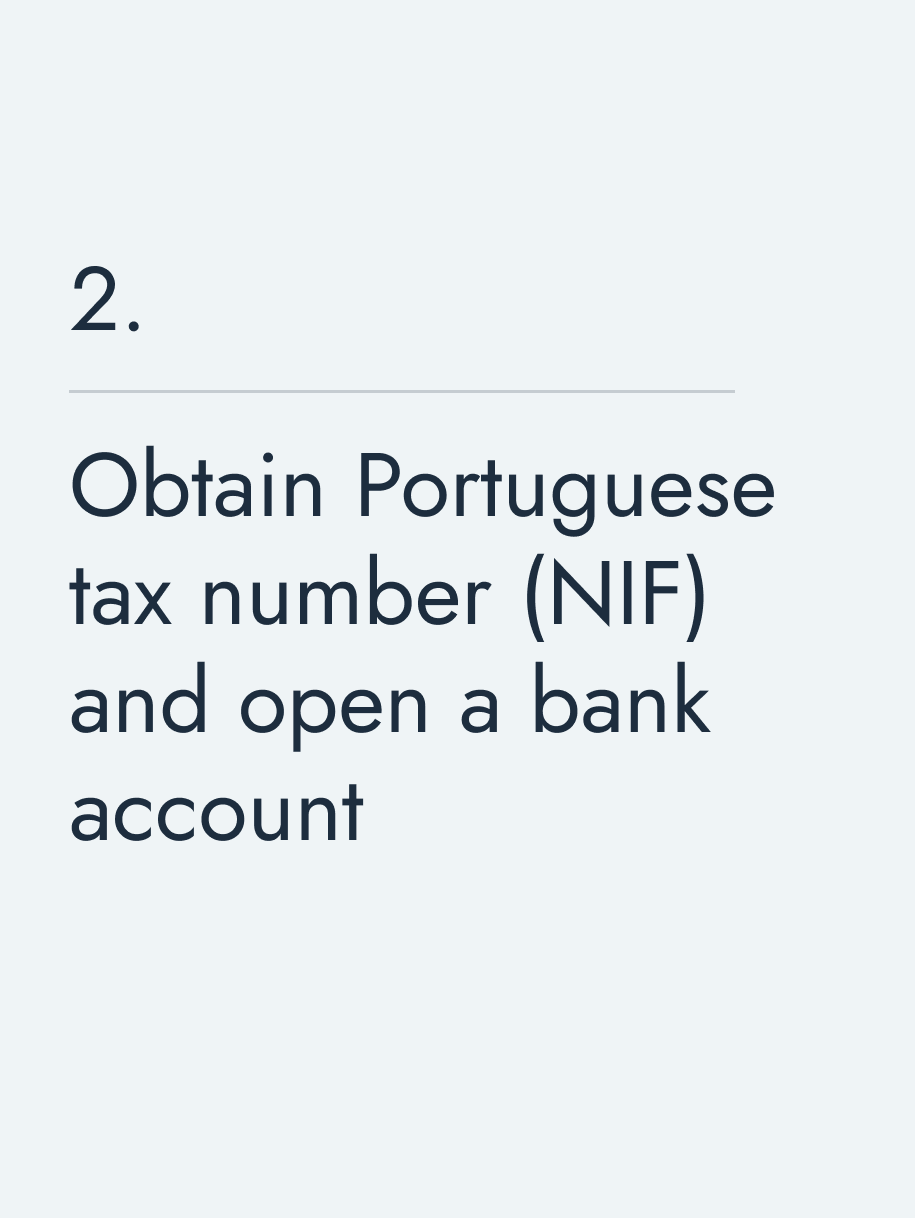 The legal representative can assist in obtaining a NIF and opening a Portuguese bank account on your behalf.
Choose an investment route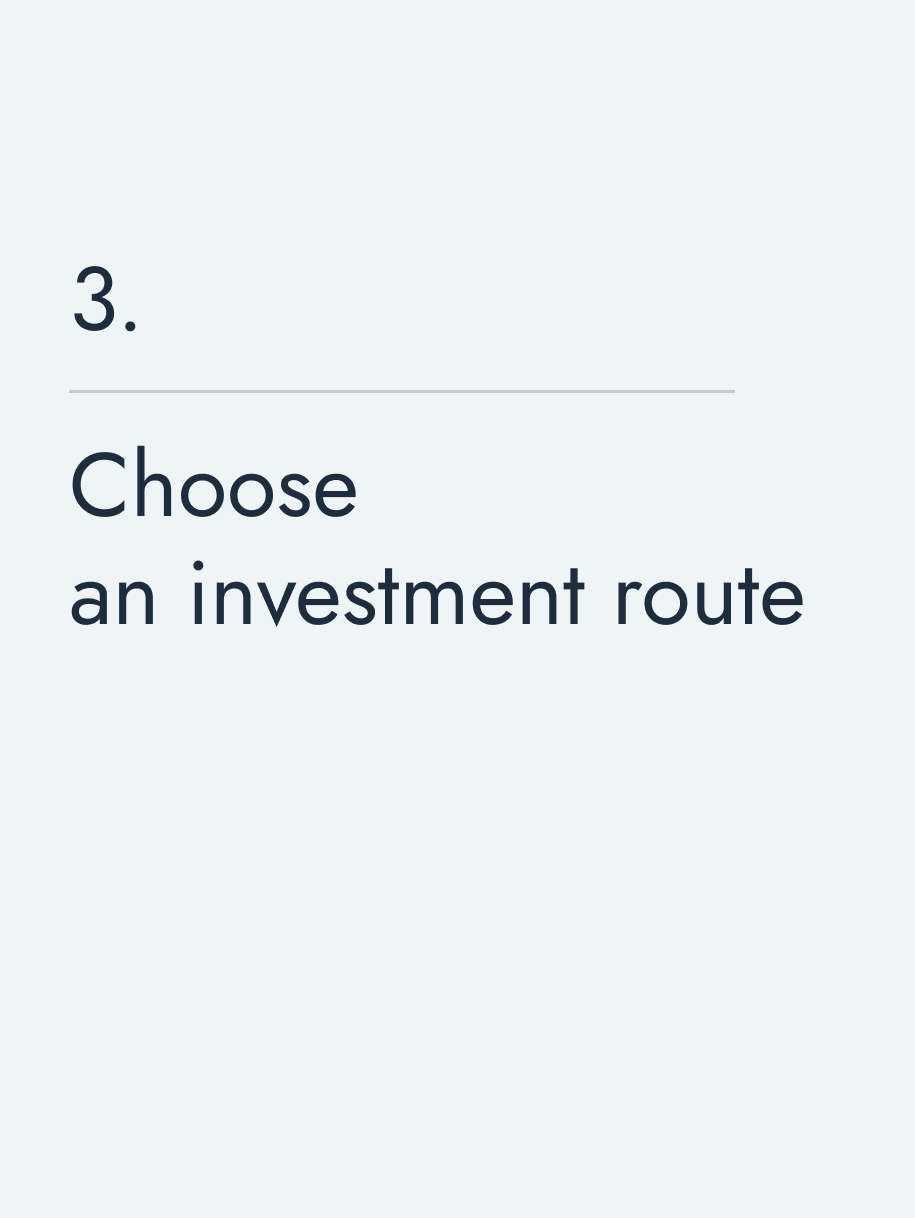 Based on your preference and financial situation, decide on the type of investment.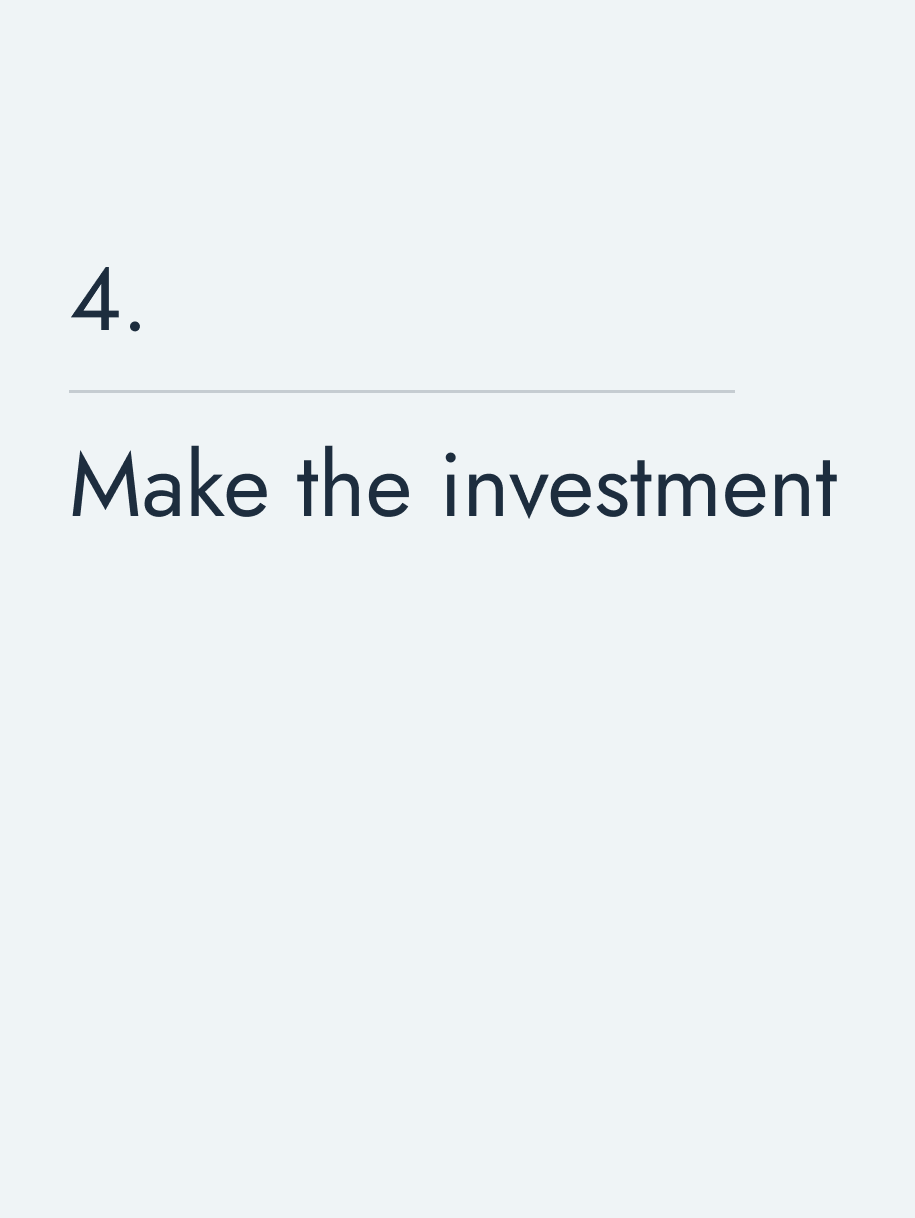 Execute the investment, ensuring you comply with the requirements. The lawyer will verify that everything is in order. Obtain proof of the completed investment, as it will be necessary for the application.
Prepare and compile necessary documentation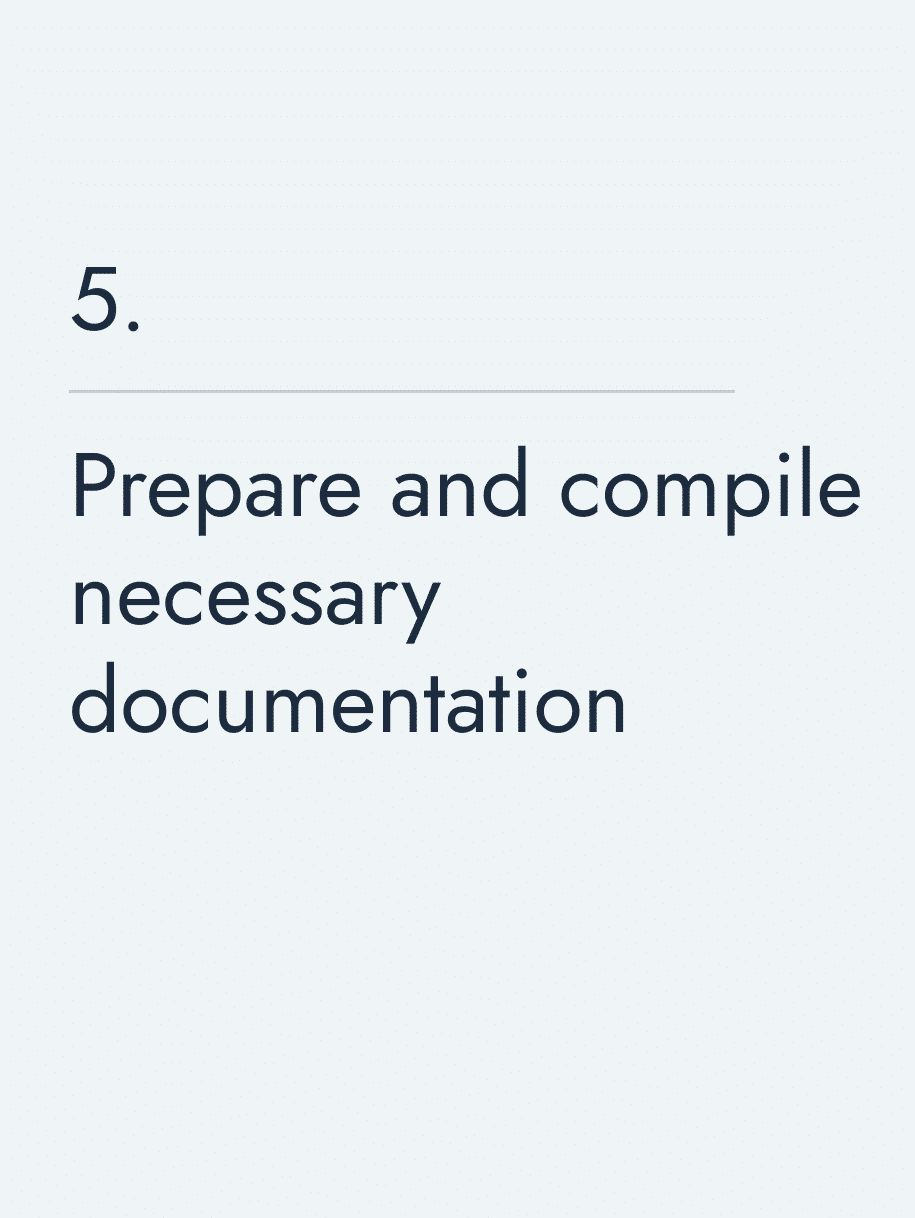 The legal team will guide you through gathering all the necessary documents and handle translations, certifications, and any required apostilles.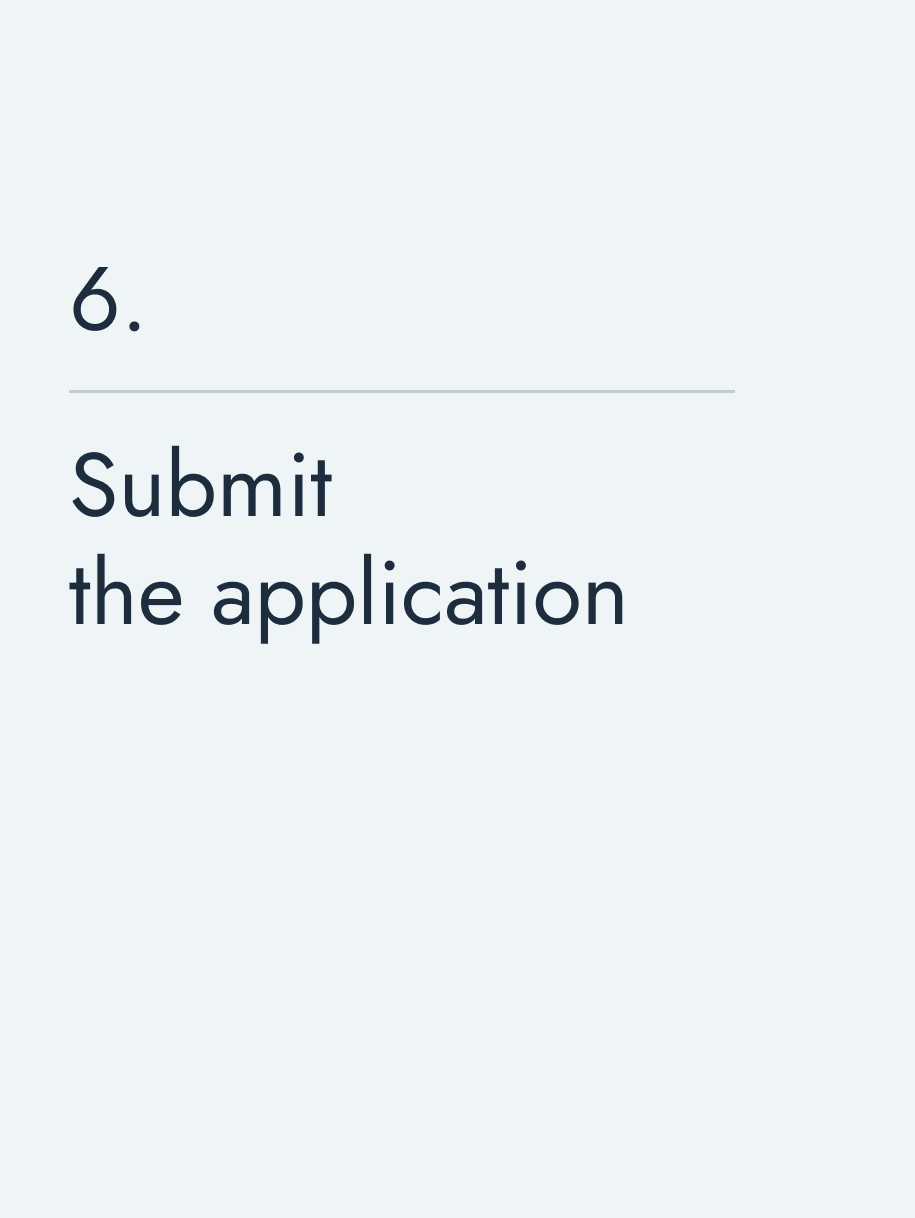 The initial application is submitted online on the SEF (Portuguese Immigration and Borders Service) website. The application includes both the main applicant and any family members. Pay the application processing fee.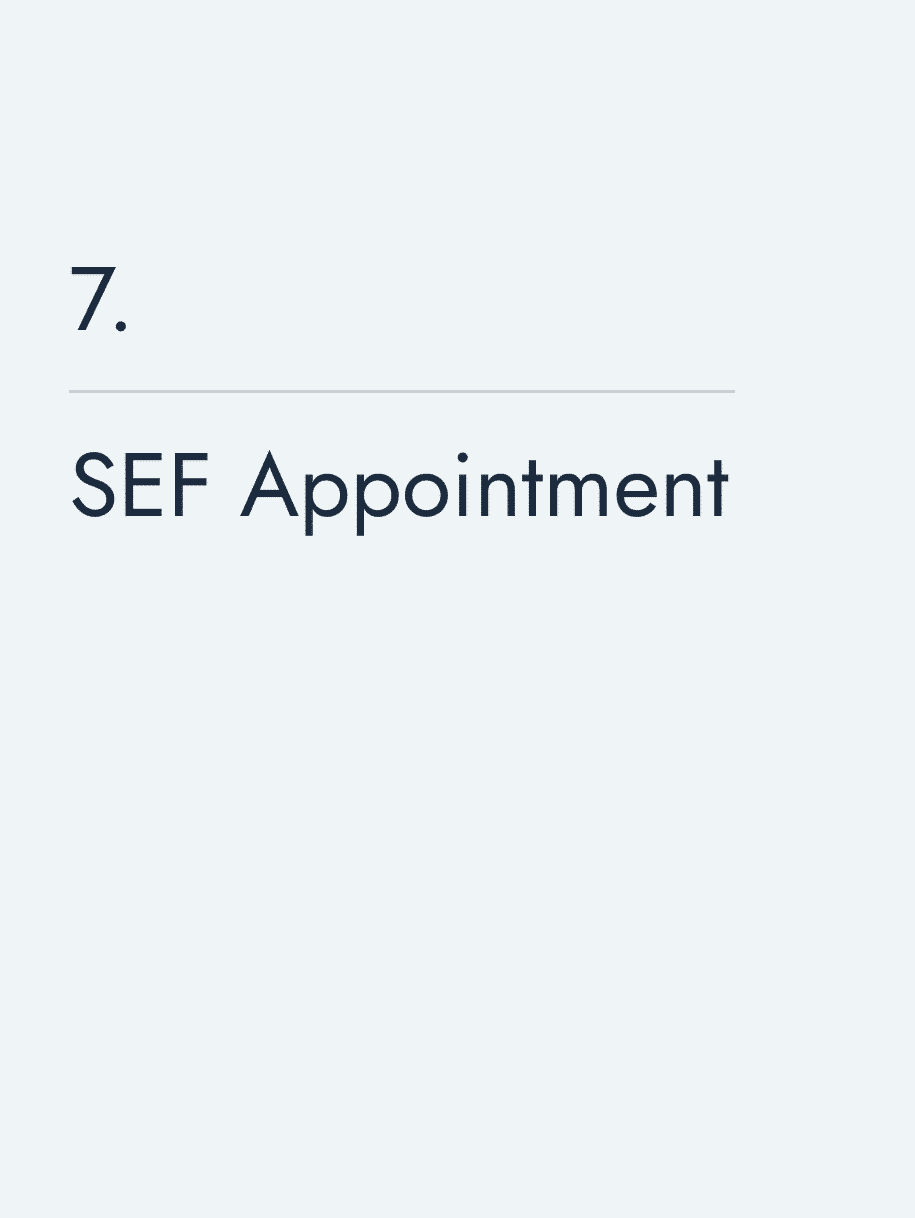 After reviewing your application, SEF will set an appointment. During this appointment, they'll take your biometric data (fingerprints, photos) and conduct an interview. The legal representative will prepare you for this.
Approval and residency card issuance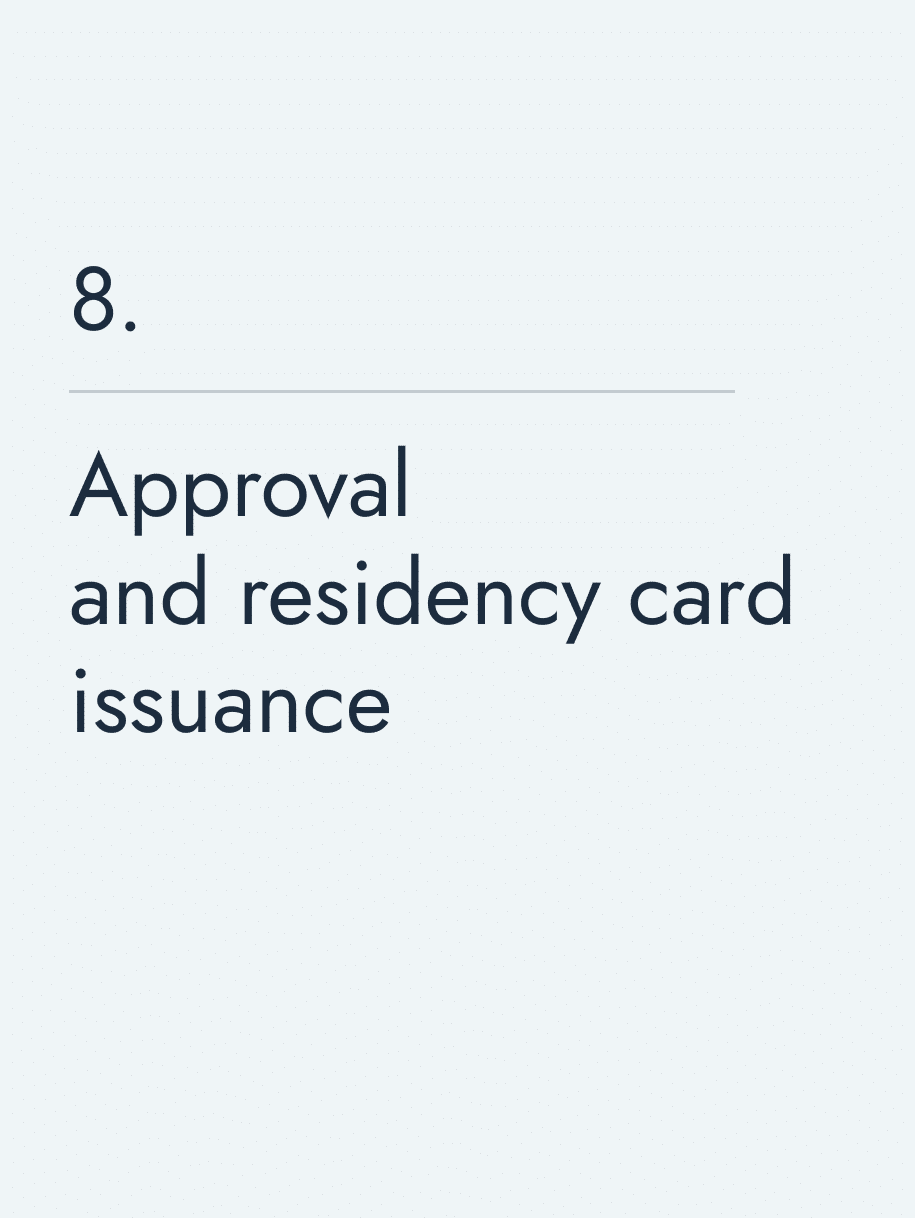 Once the application is approved, you'll need to pay the Golden Visa issuance fee. Your residency card will then be issued, granting you the rights of a Portugal Golden Visa holder.
Frequently asked questions
Any non-EU/EFTA national who makes a qualifying investment in Portugal and meets the other necessary requirements, such as having a clean criminal record, is eligible for the Golden Visa. Family members, including a spouse, dependent children, and in some cases, dependent parents, can also qualify under the main applicant's application.
No, but the Program's terms have been changed. Now applicants cannot get a Portugal residence permit by purchasing property or opening a bank deposit. The available options are investing in arts, science, investment and venture funds, and business.
To become a resident of Portugal, you typically need to apply for a residence permit, which requires having a valid reason such as work, study, investment, or family reunification. You'll need to submit the necessary documents, demonstrate sufficient financial means, and may also need to show proof of accommodation in Portugal.
After 5 years of legal residency in Portugal, you become eligible to apply for permanent residency or Portuguese citizenship, provided you meet the requirements. Additionally, for citizenship, you'll need to demonstrate ties to the country and pass a basic Portuguese language test.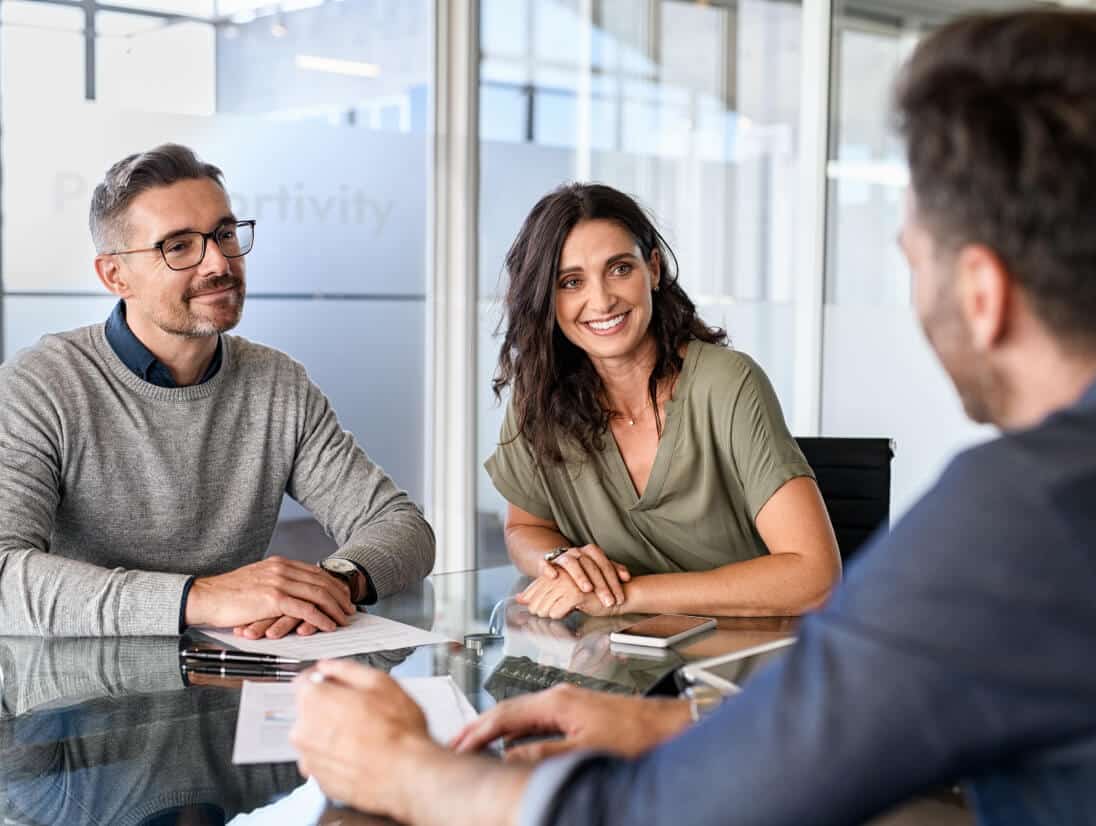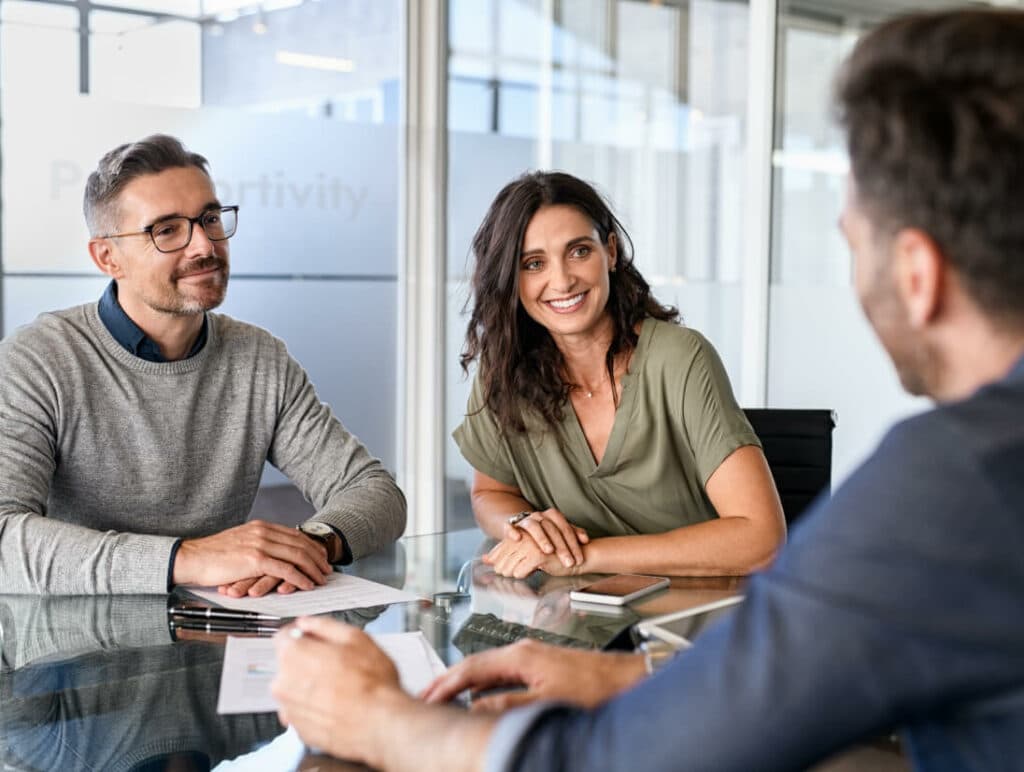 Passportivity assists international clients in obtaining Portugal Golden Visa.

Contact us to arrange an initial private consultation. You will learn how to avoid citizenship or residency denial and procedure delays, as well as how to minimise risks and not to lose money.