Malta permanent residence
Investors obtain Maltese permanent residency to become lifelong residents of the EU. The residence card also grants the right to travel to Schengen without a visa.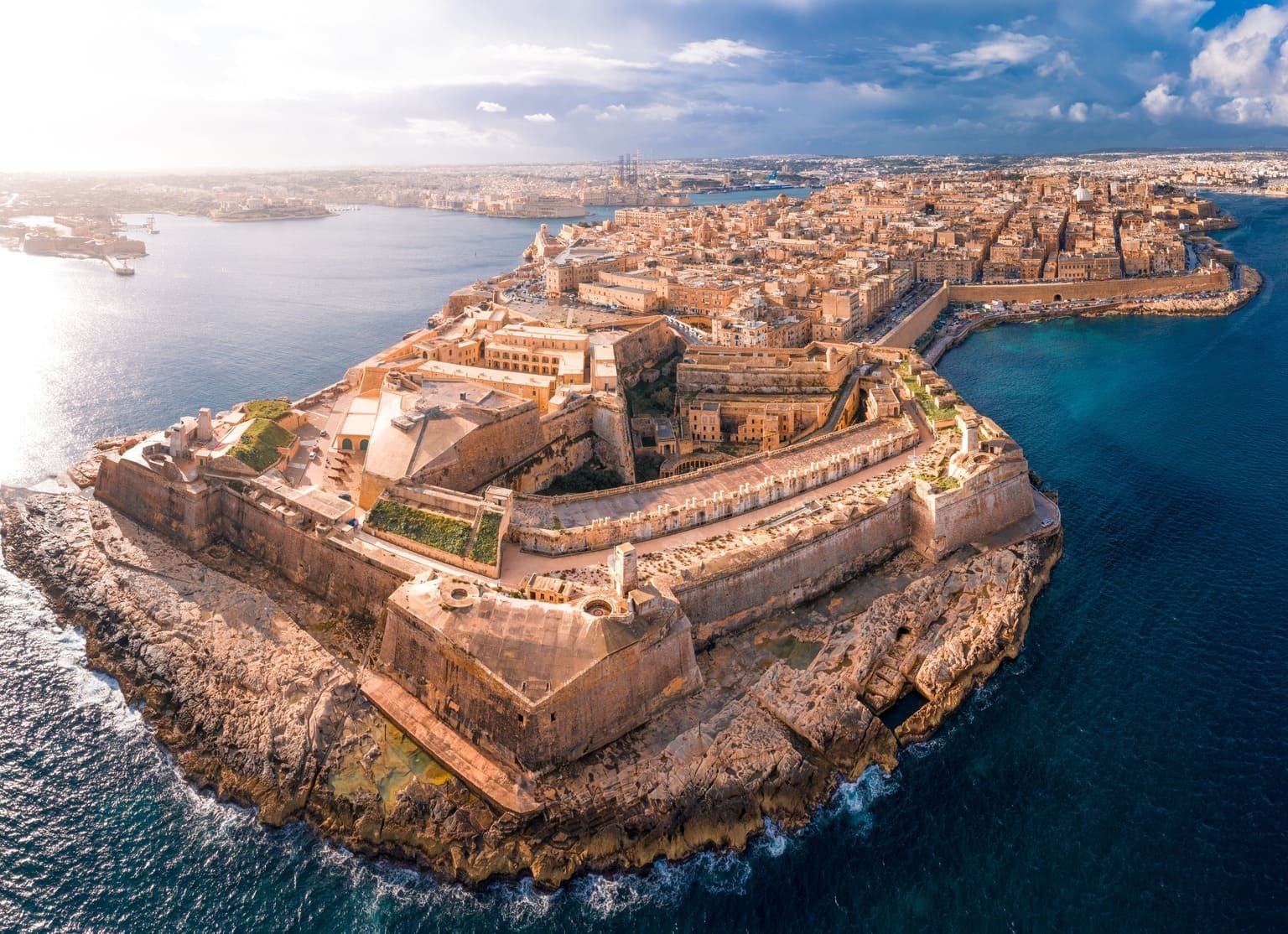 €150,000
Minimum investment amount
2 options
To choose from for investment
4—6 months
Application processing time
27
Visa-free destinations
8 benefits of permanent residence in Malta
Visa-free Schengen
A Maltese permanent residence permit allows you to freely travel in all 27 Schengen countries without a visa under the 90/180 scheme.
Opportunity to move to Malta
Gaining permanent residence provides the ultimate opportunity to move to and establish a life in Malta.

The country is a member of the European Union and offers a high standard of living, including high-quality healthcare, an excellent education system, and a safe and stable political climate.
Freedom of movement
With a permanent residence in Malta, you have the right to come and go as you please without any time limit or restrictions. Malta can be a perfect choice to prepare a Plan B in Europe.
Right to work and do business
As a permanent resident, you have the right to work in Malta. The country also has a favourable business environment with plenty of opportunities for entrepreneurs.
Educational opportunities
Access to the educational system of Malta and other European countries is made easy. The University of Malta is highly regarded, offering a wide range of courses.
Good property market
The process of buying property is straightforward and open to non-Maltese citizens. An investment property can be rented out.
Attractive tax system
Maltese residents can benefit from the country's tax system. Non-domiciled residents are taxed on a remittance basis, which means they are only taxed on income remitted to and kept in Malta, and not on their worldwide income.
English speaking country
English is one of the two official languages of Malta, making it easy for English speakers to integrate and navigate daily life.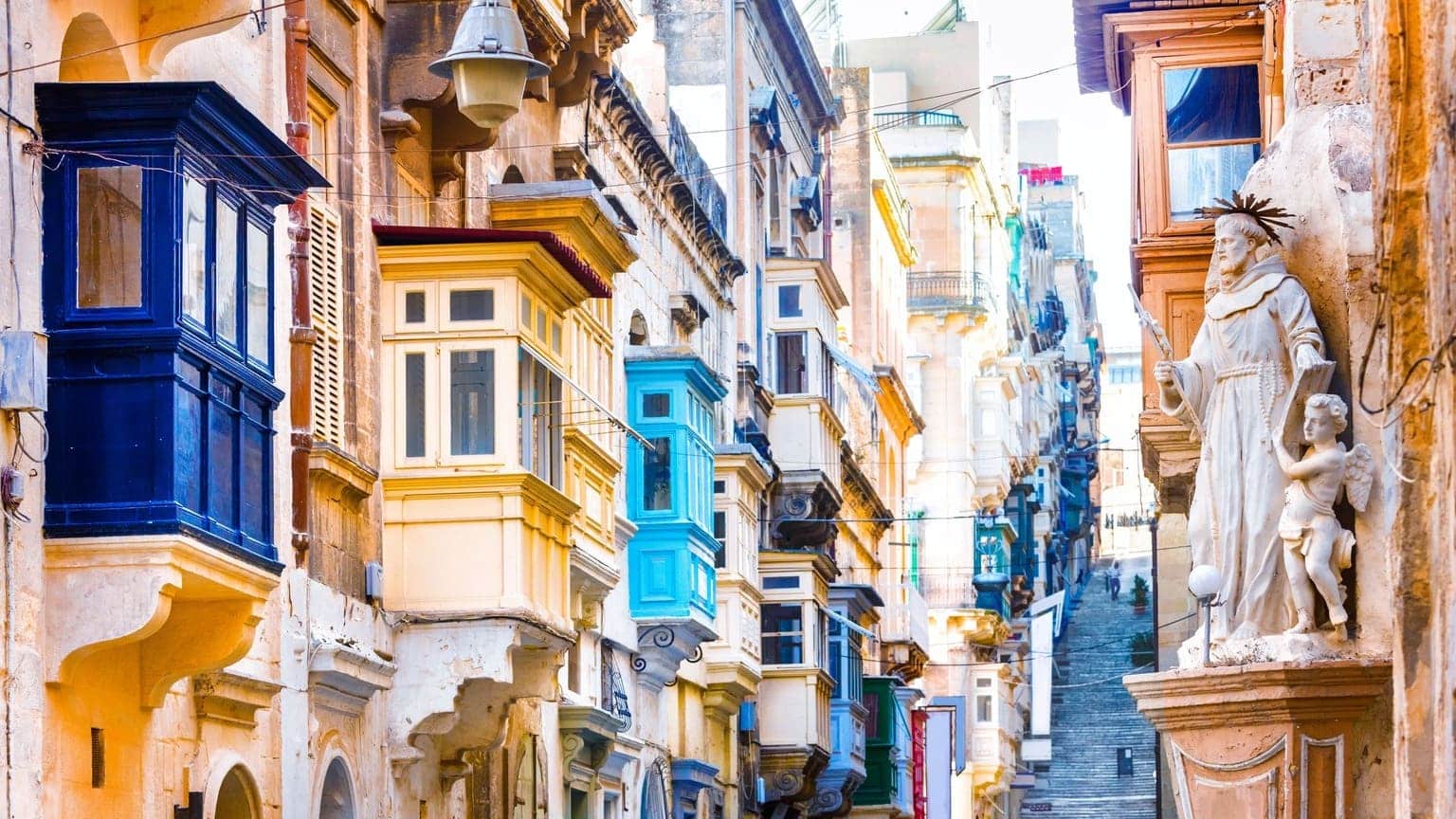 Requirements for applicants for Malta permanent residency
Over 18, has no criminal record or visa refusals from countries with visa-free agreements with Malta. The investor cannot be under sanctions, must earn a legal income and own assets of €500,000, of which €150,000 are liquid financial assets.
Official marriage is not necessary. The partnership is also allowed if spouses live together.
Of any age, from the current or previous marriages. The adult children cannot be married and must financially depend on the investor.
Of any age, principally dependent on the main applicant.
Malta permanent residency investment requirements
€50,000+ or €300,000+
The first option is to rent a residential property for €10,000+ a year in the south of Malta or Gozo or for €12,000+ in the north or centre of the country. The second option is to buy real estate for €300,000+ or €350,000 if it's in the northern or central region. The rent or ownership period is 5 years.
€58,000 or €28,000
The investor contributes €28,000 to the state fund if buying property or €58,000 if renting.
€40,000
The investor pays €40,000 as the administration fee.
€2,000
The investor donates €2,000 to charity.
Passport

Proof of address

Health insurance

Proof of financial means

Police conduct certificate

Medical certificate

Investment documentation

Property purchase/lease agreement
Step-by-step procedure for obtaining Malta permanent residence by investment
Choose a legal representative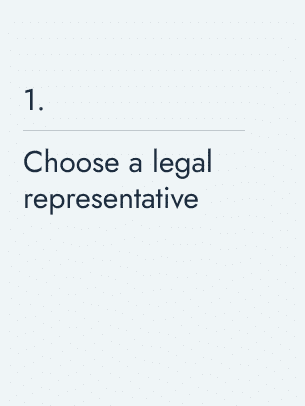 It is required to appoint an authorised registered mandatory such as a lawyer to help you with the application process. They will guide you through the complex procedure and handle the paperwork on your behalf.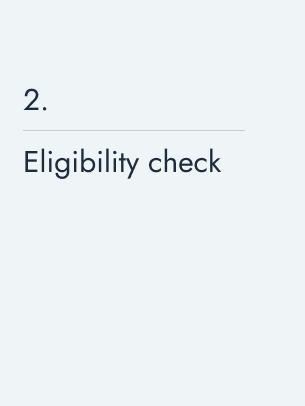 Confirm that you meet the eligibility requirements for the program. This includes being at least 18 years of age, having a clean criminal record, and being in good health, among other things.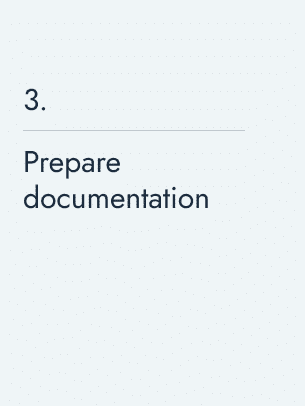 Gather all the necessary documentation. This typically includes identification documents, proof of residence, a police conduct certificate, health insurance proof, proof of financial resources, and other necessary documents.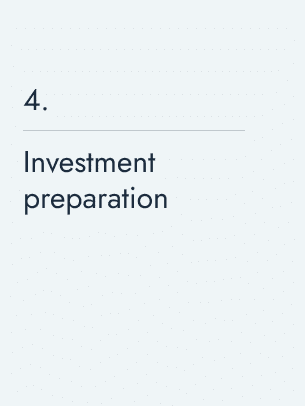 Decide on the investment you will make: a property purchase or lease.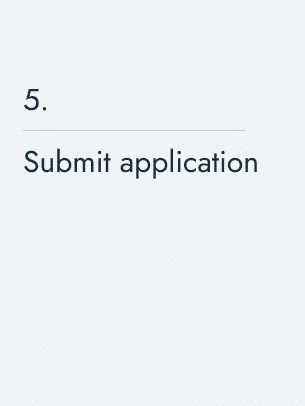 Submit your application and pay the non-refundable administrative fee. Your legal representative will handle this on your behalf.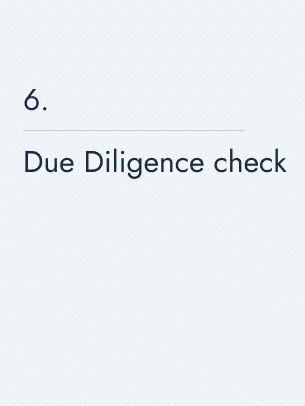 After submission, Maltese authorities will carry out stringent Due Diligence checks. This will take 4—6 months.
If your application is successful, you'll receive an "Approval in Principle" from the Maltese authorities.
Fulfil investment requirements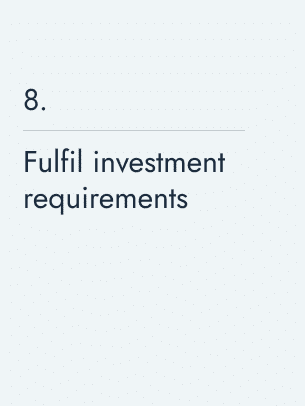 After receiving approval in principle, you are expected to fulfil the investment obligations within a stipulated period up to 8 months.
Issuance of residence card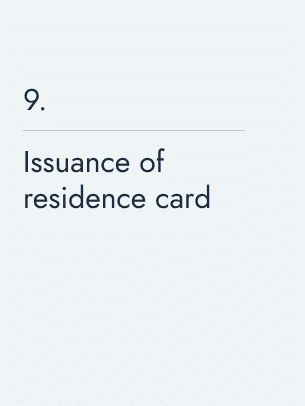 Once the authorities are satisfied that you've met all the conditions, you will be issued a residence card. This card is initially valid for five years.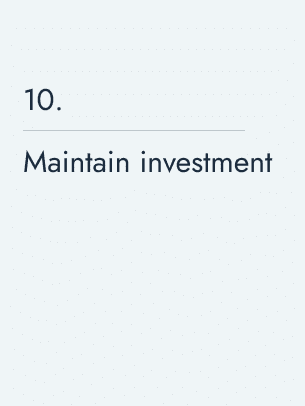 It's essential to maintain your qualifying investment for a minimum period of five years to keep your residency status.
Frequently asked questions
To acquire permanent residency in Malta, you may participate in the Malta Permanent Residence Programme for investors. It requires an investment in property, a contribution to the state fund and a charitable donation. The process also involves a rigorous background check to ensure that applicants are of good character and sound financial standing.
The cost of obtaining permanent residency in Malta varies based on the chosen option. Under the Malta Permanent Residence Programme, applicants are required to contribute at least €28,000 to the government fund, pay a fee of €40,000, donate €2,000 to an NGO, and either purchase a property for at least €350,000 (€300,000 in South Malta or Gozo) or lease a property for a minimum of €12,000 per annum (€10,000 in South Malta or Gozo).
Permanent residence in Malta offers several advantages , including access to the European Union, a high standard of living, and significant tax benefits. Additionally, residents enjoy flexible residency conditions, the right to work and do business in Malta, and access to an excellent education system. The country's favourable business environment, strong infrastructure, English-speaking populace, and beautiful environment further enhance the benefits of permanent residency.
Migrating to Malta can be relatively straightforward, particularly for citizens of EU, EEA, and Swiss nations who enjoy freedom of movement rights. However, for non-EU citizens, the process requires meeting specific investment or economic contribution conditions, typically through the Malta Permanent Residence Programme.
The timeframe to obtain Permanent Residency (PR) in Malta can vary. The application is processed within 4—6 months. The entire procedure may take anywhere from six months if you choose to rent the property to a year if you decide to buy it.
Yes, holding a work permit in Malta can be a stepping stone towards applying for permanent residency. After legally living and working in Malta for 5 continuous years, you are generally eligible to apply for long-term residence status, which is similar to permanent residency. However, you must fulfil specific criteria, including demonstrating financial self-sufficiency, suitable accommodation, and comprehensive health insurance, among others.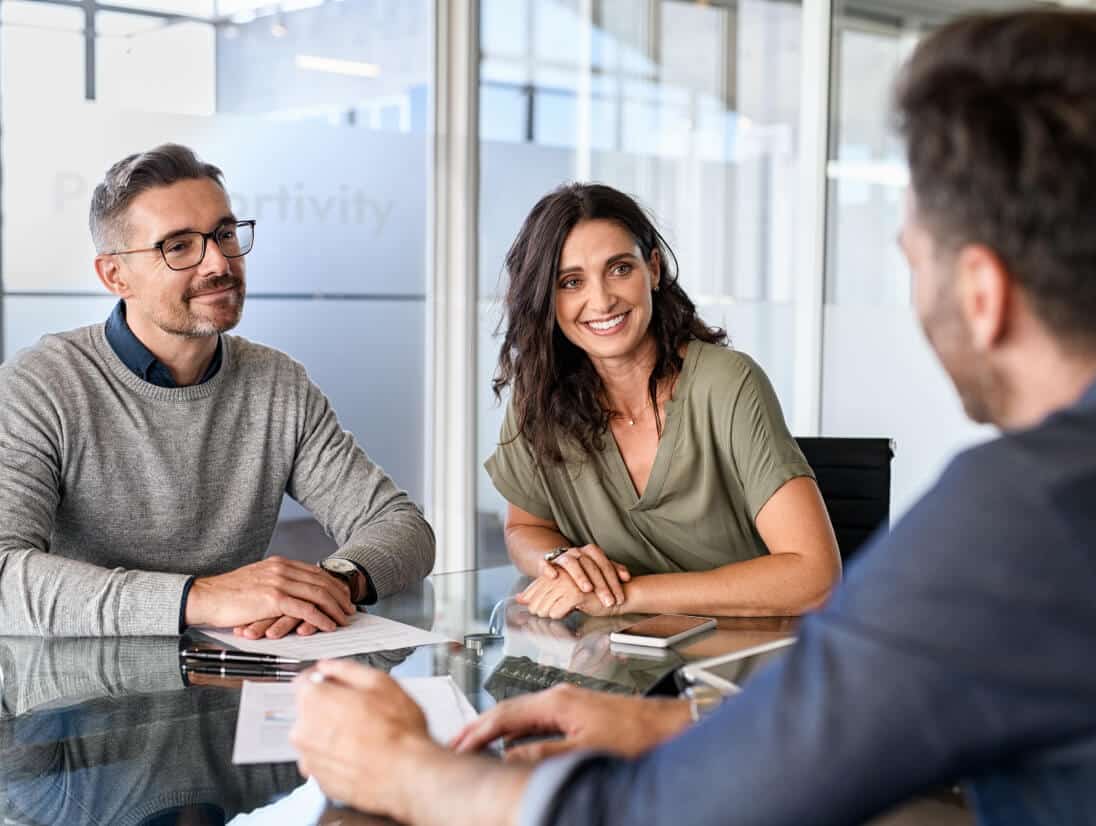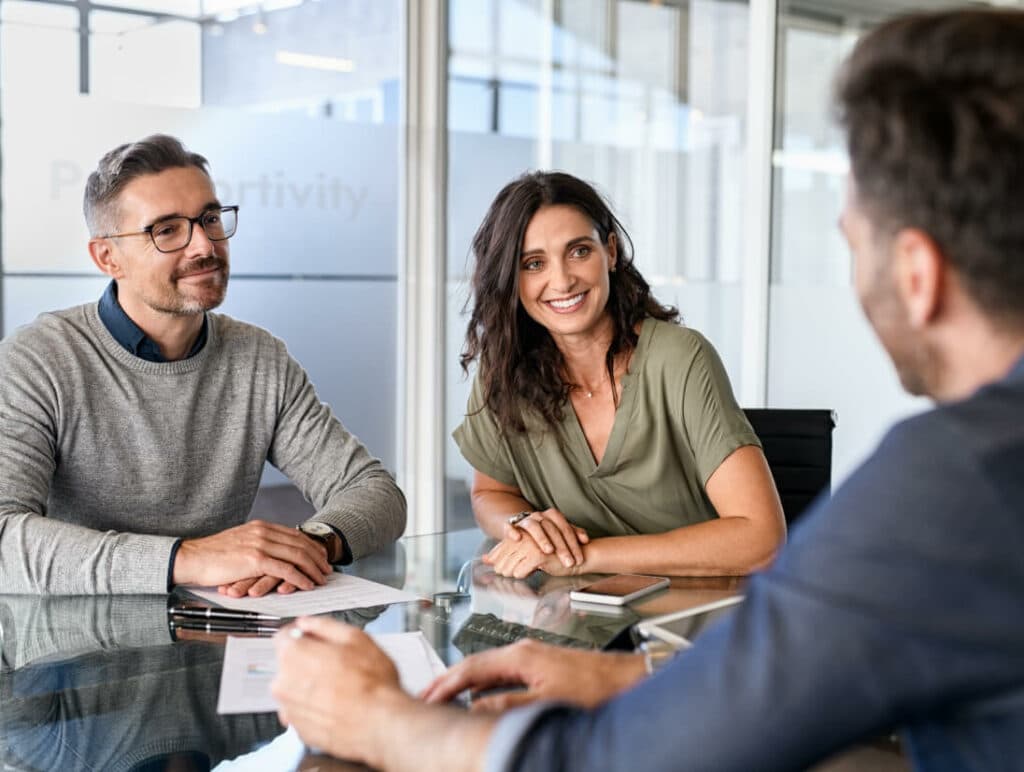 Passportivity assists international clients in obtaining Malta permanent residence .

Contact us to arrange an initial private consultation. You will learn how to avoid citizenship or residency denial and procedure delays, as well as how to minimise risks and not to lose money.