Portugal D7 Residence Visa
Foreigners apply for the Passive Income Visa to Portugal to move to Europe. A side benefit of a Portugal D7 visa and residency is visa-free travel around Schengen.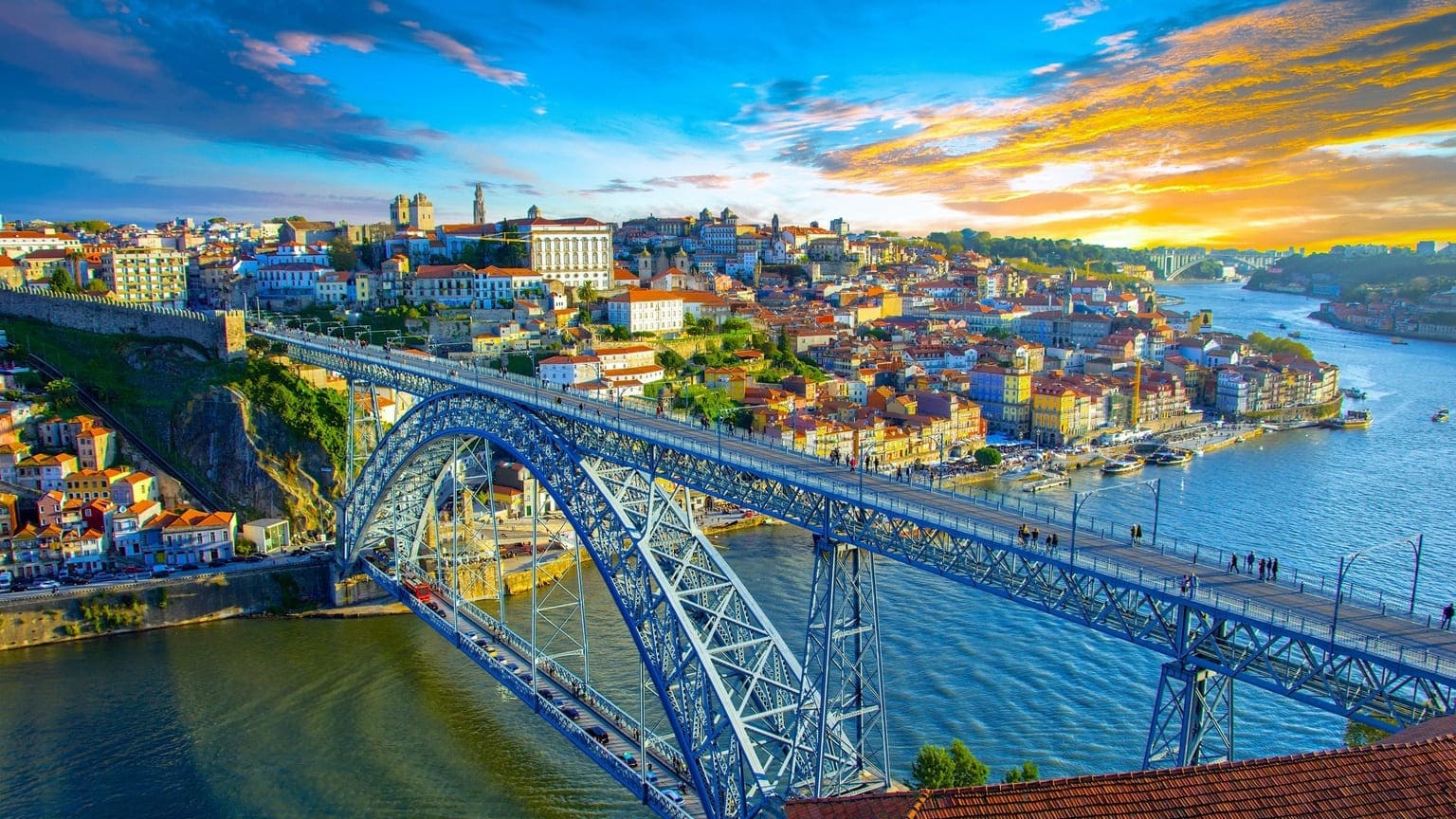 €760 a month
Minimum passive income
€9,120+
In a savings account
4+ months
Obtaining period
In 5 years
One can apply for citizenship
9 benefits of the D7 Visa to Portugal
Living in Portugal
Portugal D7 Visa is a residency visa, meaning you get the right to live, work, and study in Portugal. Portugal is known for its high quality of life, pleasant climate and beautiful landscapes.
Travel in Schengen
Once you have a residence permit, you can travel freely within the Schengen area without the need for a separate visa.
Access to healthcare
You are eligible for public healthcare in Portugal, which is of a high standard and relatively low cost.
Right to work
With the residence permit obtained based on the D7 visa, you have the right to work in Portugal.
Family reunification
Your close family members — spouse, minor children, dependent adult children, and parents — can also apply for a residence permit in Portugal.
Path to citizenship
After five years of legal residency in Portugal, you can apply for permanent residence or Portuguese citizenship.
Favourable tax regime
Portugal offers a very attractive tax regime for new residents, known as Non-Habitual Residence (NHR) status, which can offer tax exemptions and reductions for a period of 10 years.
Quality education
Children have access to the Portuguese education system.
Low cost of living
Portugal has one of the lowest costs of living in Western Europe.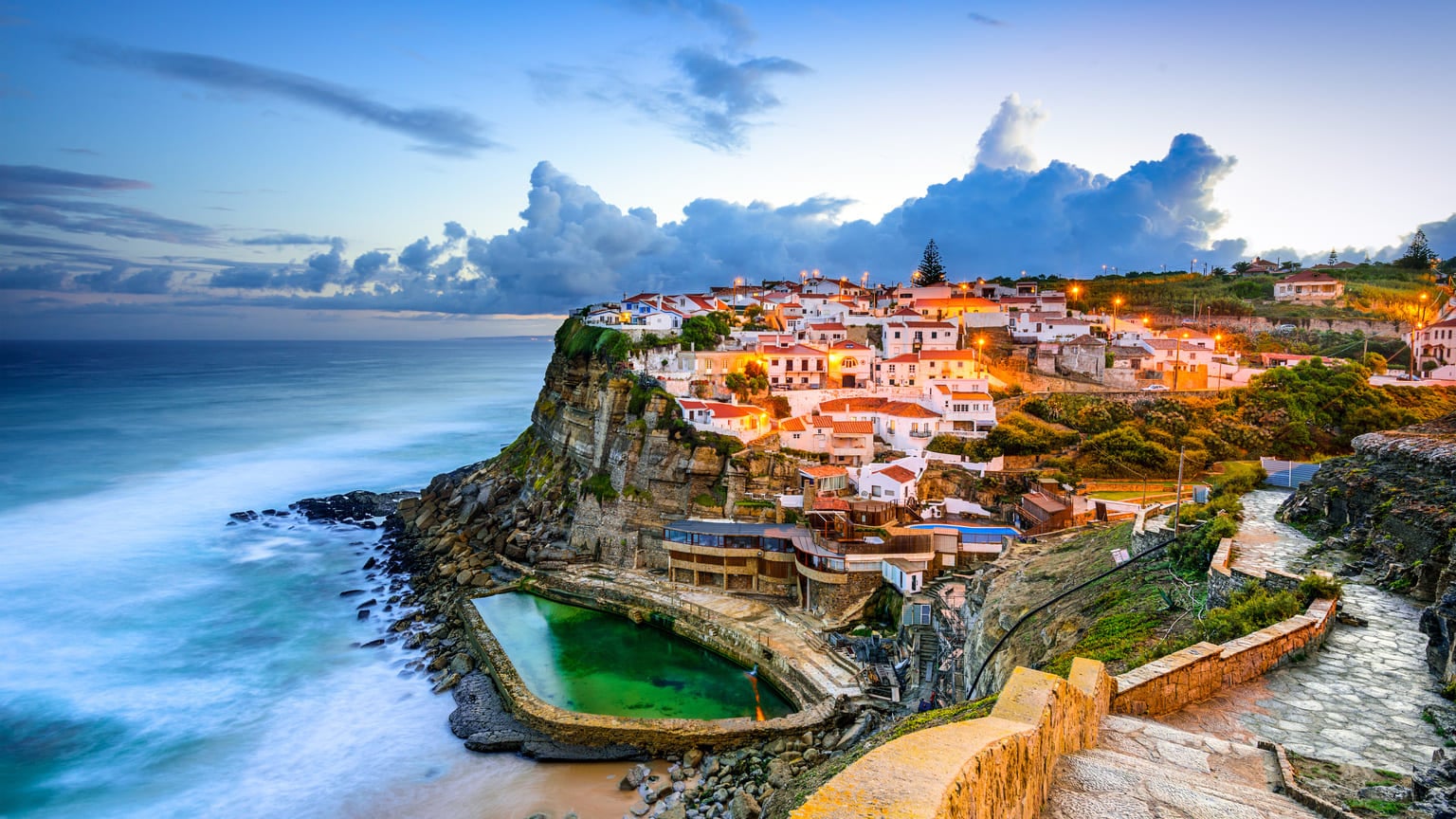 Requirements for applicants for the Portugal D7 Visa
Above 18, with a clean criminal record and housing in Portugal
Investors with spouses must show an income of 50% more.
Under 21, unmarried and financially dependent. When including children, the required income rises by 30% per child.
Financially dependent on the investor. When including parents, the required income rises by 50%.
Minimum passive income requirements under the D7 Visa
€760+ a month
Passive income for a single applicant. The applicant must also transfer an amount equal to annual income, which is at least €9,120, to an account in a Portuguese bank.
+ €380 a month
To add a spouse or a parent. The deposit must be supplemented by €4,560 per dependent.
+ €228 a month
To add children. The deposit must be increased by €2,736 per child.
Passport

Medical insurance

Two colour photos

Police clearance certificate

Lease agreement or title documents for real estate

Marriage certificate, if applicable

Birth certificates

Portuguese bank statement

NIF (tax number) registration certificate.
Step-by-step procedure for obtaining a residence permit in Portugal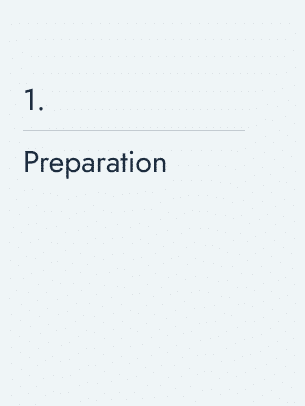 Gather necessary documentation which typically includes proof of income, proof of accommodation in Portugal, criminal background checks, and health insurance, among others. Documents may need to be translated and notarized.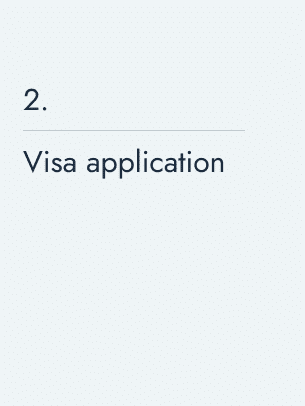 Apply for the D7 visa at your local Portuguese embassy or consulate. You'll have to fill out the application form, submit all the required documents, and attend an interview.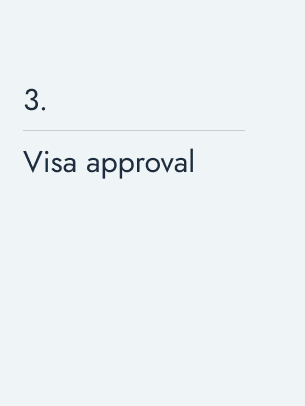 After your application is reviewed and accepted, you'll receive a temporary D7 visa valid for four months. It allows two entries into Portugal for the purpose of applying for a residence permit.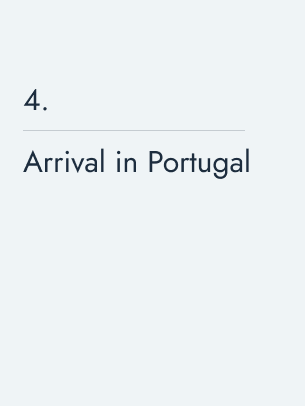 Once your visa is approved, move to Portugal. It's crucial that you enter Portugal while your D7 visa is valid.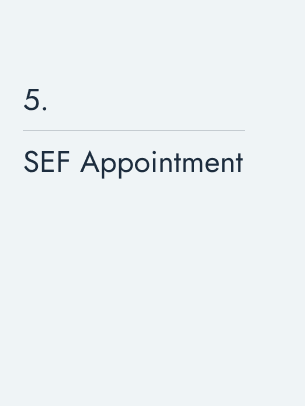 Book an appointment with the Portuguese Immigration and Borders Service (SEF) to apply for your residence permit. An expert legal help can be very helpful at this stage.
Residence permit application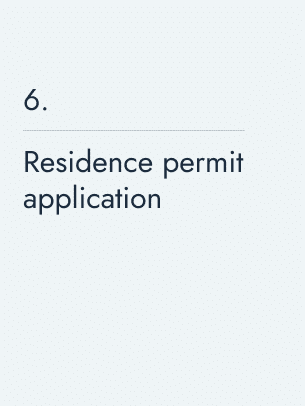 Attend your SEF appointment and submit the required documentation. The requirements are similar to your initial visa application, plus proof of your entry into Portugal, and others as needed.
Residence permit approval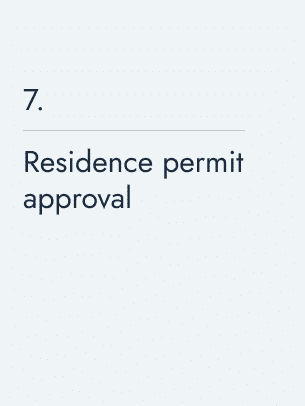 When your application is approved, you'll be issued a 2-year residence permit, which can be renewed for another 3 years, and then you can apply for permanent residence or citizenship.
Frequently asked questions
To qualify for a D7 visa in Portugal, you must demonstrate that you have a regular passive income that is sufficient to support yourself and any dependents. In 2023, the minimum requirement is €760 a month. This income can come from pensions, rental income, dividends, or other non-salaried income sources.
Additionally, you need to show ties to Portugal and the intention to reside there, which could involve renting or buying property in the country.
The ease of obtaining a D7 visa in Portugal largely depends on your ability to fulfil the requirements. The key requirement is to demonstrate a stable and sufficient passive income of at least €760 per month to support yourself and any dependents in Portugal. If you meet these requirements, have the necessary documentation, and can show ties to Portugal, the application process can be relatively straightforward.
Yes, you are expected to reside in Portugal when on a D7 visa. This visa is designed for individuals who plan to have their habitual residence in Portugal, so extended absences may be a cause for concern to the immigration authorities. The minimum duration of stay is 183 consecutive days a year or 8 months in total.
To qualify for the D7 visa in Portugal, you must demonstrate that you have a stable and sufficient means of subsistence. For the first adult, this is defined as 100% of the Portuguese Minimum National Salary, which is €760 per month in 2023. For additional adults, it's 50% of that amount and for children, it's 30%.
No, the D7 Visa program in Portugal is slated to continue. The D7 program serves as a viable option for individuals with a passive income. As a consequence of the changes to the Golden Visa Program terms, the number of D7 Visa applicants is expected to surge.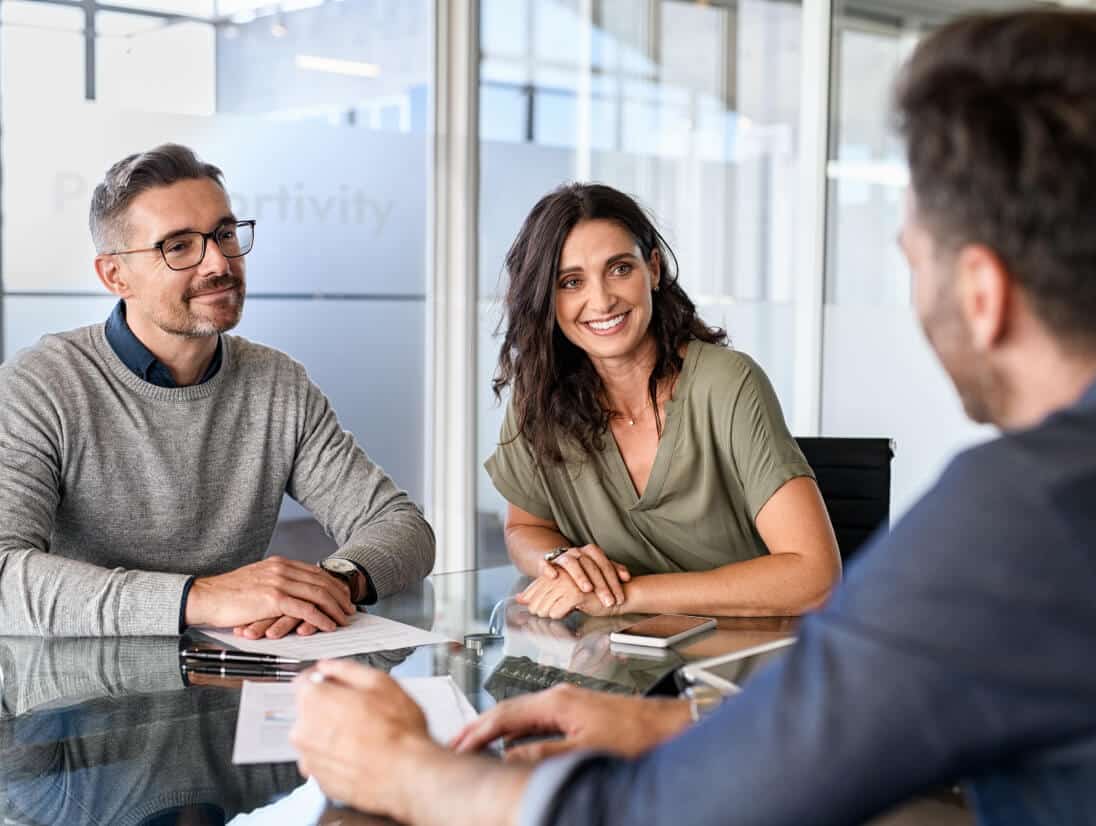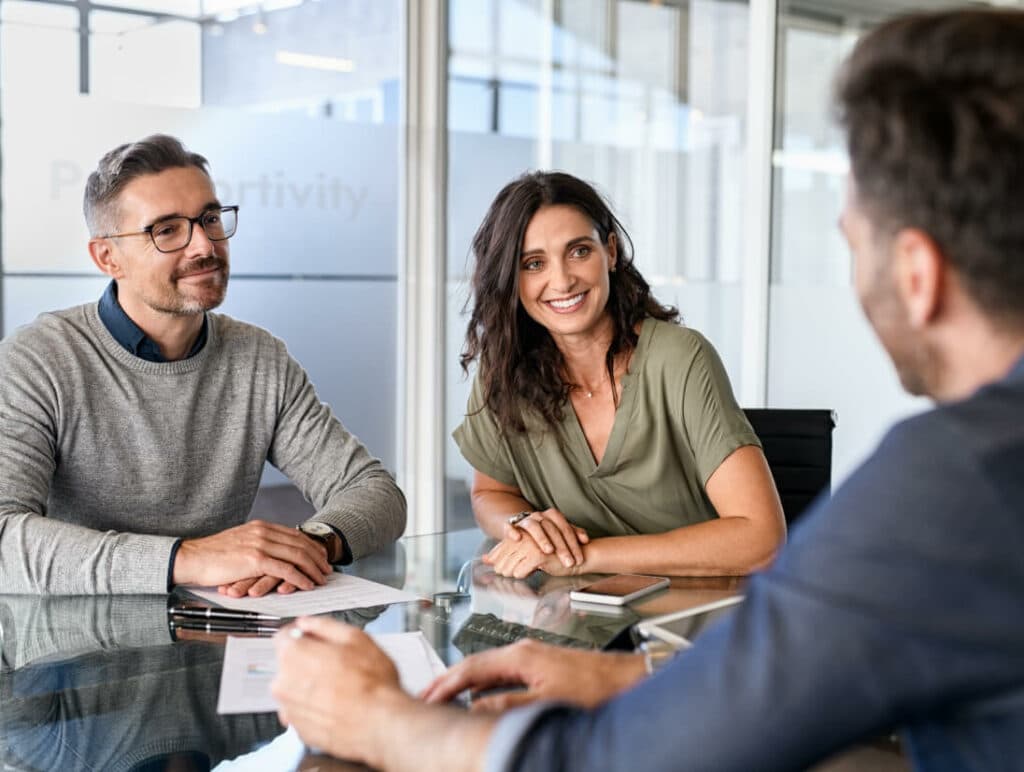 Passportivity assists international clients in obtaining Portugal D7 Visa and Residence.

Contact us to arrange an initial private consultation. You will learn how to avoid citizenship or residency denial and procedure delays, as well as how to minimise risks and not to lose money.