Turkey citizenship by investment
Investors participate in the Turkey investment program and obtain Turkey passports, getting a second home and a safe haven in this peaceful Middle East country.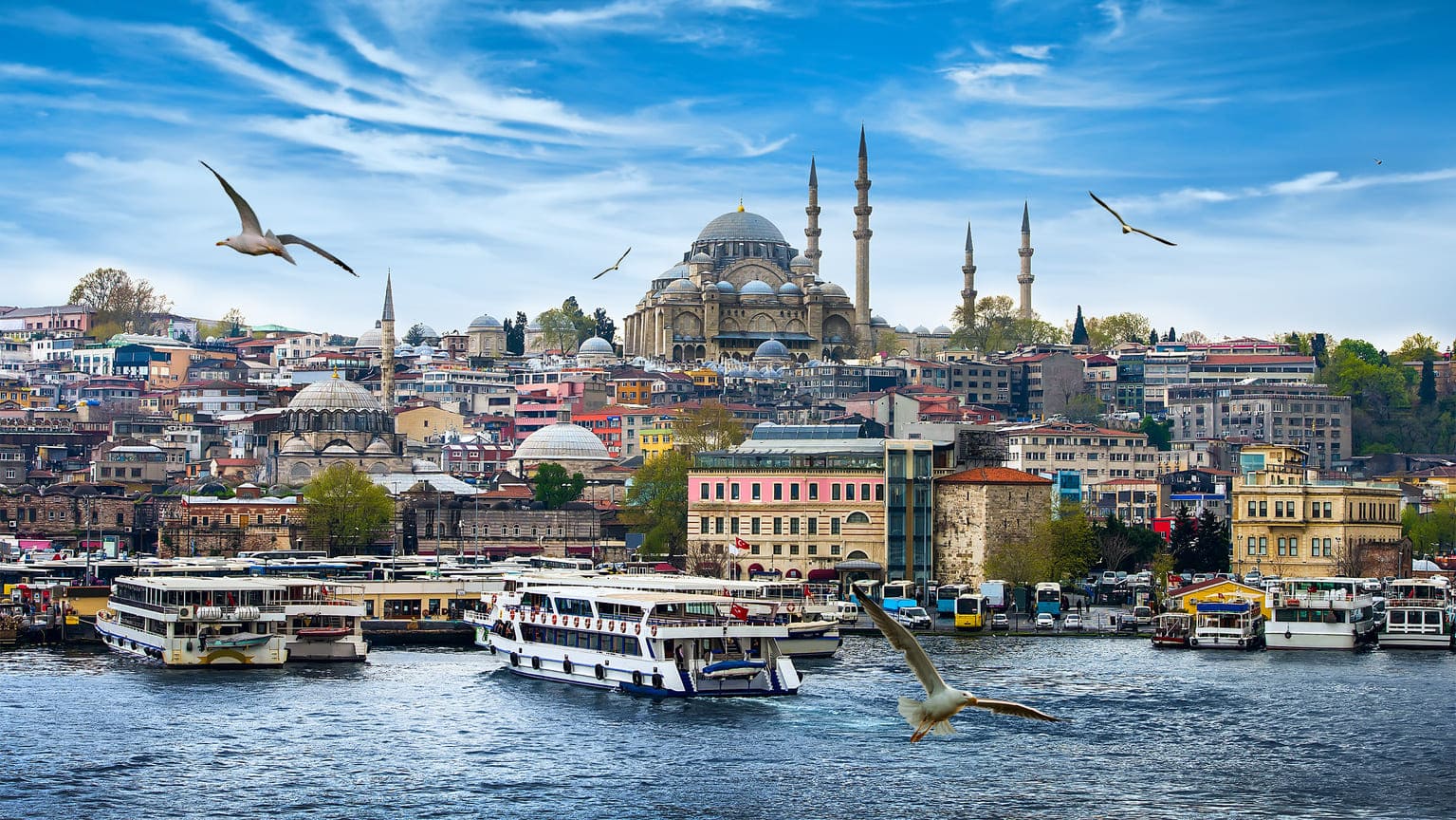 $400,000
Minimum investment amount
6 options
To choose from for investment
6—8 months
Obtaining period
110+
Visa-free destinations
9 benefits of Turkish citizenship
Visa-free travel to over 110 countries
A Turkish passport allows visa-free or visa-on-arrival travel to more than 110 countries, including Singapore and Japan. This can simplify business and personal travel.
E-2 Treaty with the USA
Turkey holds an E-2 Investor Visa Treaty with the United States. This enables Turkish citizens to request a non-immigrant visa and dwell in the USA for as long as their business operates and makes a profit.
Dual citizenship allowed
Turkey permits the retention of dual citizenship, which allows you to keep your initial citizenship status.
Streamlined and remote process
The Turkey citizenship by investment program is structured for swiftness, generally wrapping up in 8 months. The entire application process and related proceedings can be managed remotely.
No residency requirement
A significant benefit of this program is the lack of a compulsory residency stipulation. This means that applicants aren't required to reside in Turkey at any point before, during, or after the application process.
Moving to Turkey or preparing a Plan B in the country
After getting Turkish citizenship, you have the right to live, work, and enjoy a relaxed lifestyle in Turkey. The country has a rich culture and history, a pleasant climate, and a low cost of living compared to many Western countries.
Strategic location
Turkey has a unique geographic location, straddling both Europe and Asia. This makes it an important hub for trade and transportation.
Business opportunities
Turkey's growing economy presents numerous investment and business opportunities. As a citizen, you'll have a unique opportunity to capitalise on these possibilities.
No language requirement
Turkey does not require individuals to demonstrate proficiency in the Turkish language to obtain citizenship.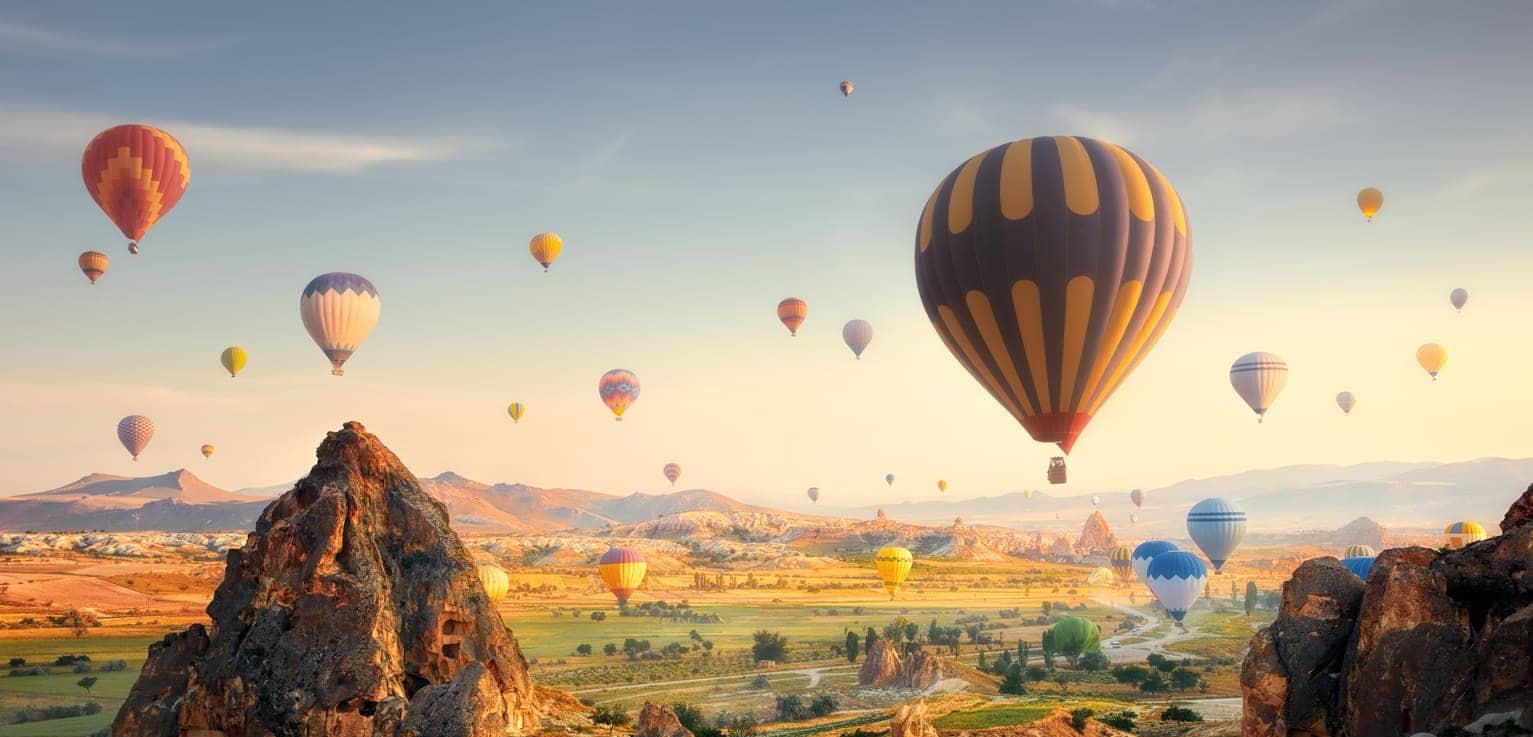 Requirements for applicants for Turkey citizenship
Above 18, in good health, and without a criminal record
In officially registered marriage
Investment options under the Turkey CBI Program
$400,000+
On the purchase of real estate, with the stipulation that the property cannot be sold for three years.
$500,000+
On a deposit in a Turkish bank, purchase of government bonds or investment fund units, with the condition of keeping it for three years. Another option is to inject this capital into a Turkish company.
50+ jobs
The investor is to open a company in Turkey, providing at least 50 jobs.
Passport

Birth certificate

Marriage certificate or certificate of family status

10 biometric photos 5x6 cm

Photo of the Turkish visa or stamp in the passport

Proof of investment
Step-by-step procedure for obtaining Turkey nationality
Choose the investment option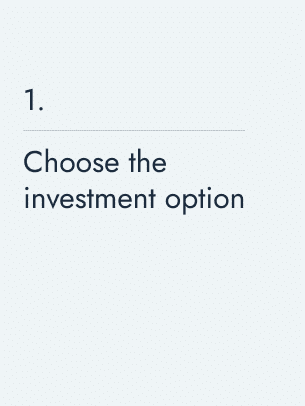 Decide the type of investment you would like to make. This can be a capital investment, real estate purchase, creation of jobs, or deposit in a Turkish bank or purchase of government bonds.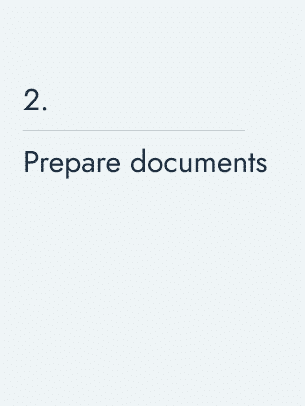 Gather all required documents for the application. These documents typically include your passport, birth certificate, marriage certificate, and photos.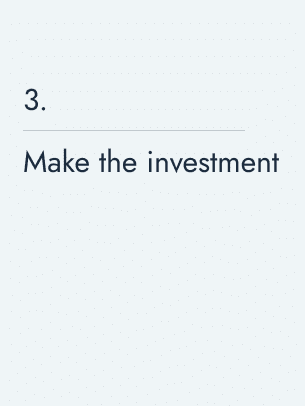 Complete your chosen form of investment in accordance with the requirements set out by the Turkish government.
Obtain a residency permit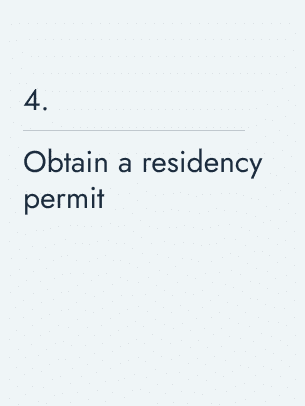 Apply for a Turkish residency permit, as holding a valid residency permit at the time of application is required. This step may be skipped if you already have one.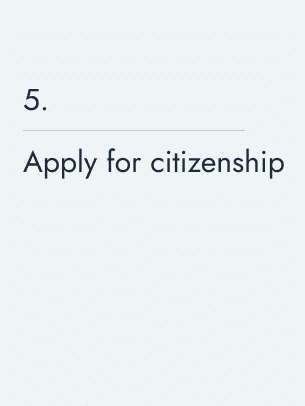 Submit your application for Turkish citizenship. This can be done either in Turkey or at a Turkish embassy or consulate in your home country. You will need to submit all necessary documents along with your application.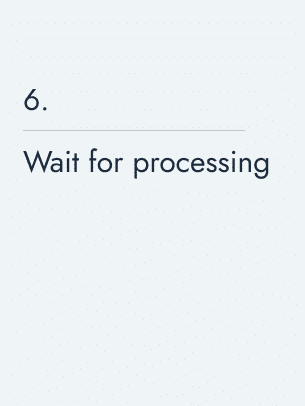 Once your application is submitted, it will be processed by the Turkish government. This can take 2—3 months.
Receive a Turkish Passport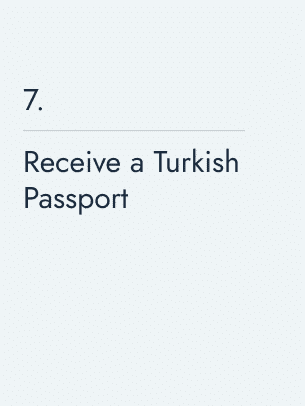 After you get approval, you can receive a passport — in Turkey or at a Turkish embassy or consulate in your home country.
Frequently asked questions
The ease of obtaining Turkish citizenship can depend on the method you choose. The investment route can be relatively straightforward if you meet the significant financial requirements, though it still involves complex legal procedures. Other routes, such as through descent, marriage, or long-term residency, come with their own set of specific criteria and challenges.
Yes, buying property in Turkey can indeed make you eligible for a residency permit, often referred to as Permanent Residency (PR). However, unlike the citizenship by investment program, there's typically no minimum investment amount required for the property purchase to be eligible for a residency permit. The residency permit needs to be renewed periodically, and the property must be maintained in your possession for the duration of your residence.
Turkey does not officially have a program referred to as a "Golden Visa". However, the term "Golden Visa" is often used to refer to programs where residency or citizenship can be obtained through investment. In this sense, Turkey's citizenship-by-investment program, which grants citizenship to those who invest over $400,000 in real estate or other business ventures, is similar to a "Golden Visa" program.
To obtain Turkish citizenship by real estate investment, you need to purchase property in Turkey with a minimum value of $400,000 and commit to keeping the property for at least three years. This application process includes providing proof of the real estate transaction, and the property value must be validated by the Ministry of Environment and Urbanization in Turkey. Once the application is submitted and approved, you and your immediate family can become Turkish citizens.
For general applications not related to investment or marriage, you typically need to live in Turkey continuously for five years to qualify for citizenship. The regulations require applicants to be resident at least three years of the five years preceding the application.
To get Turkish citizenship by investment, you do not have to live in Turkey at all.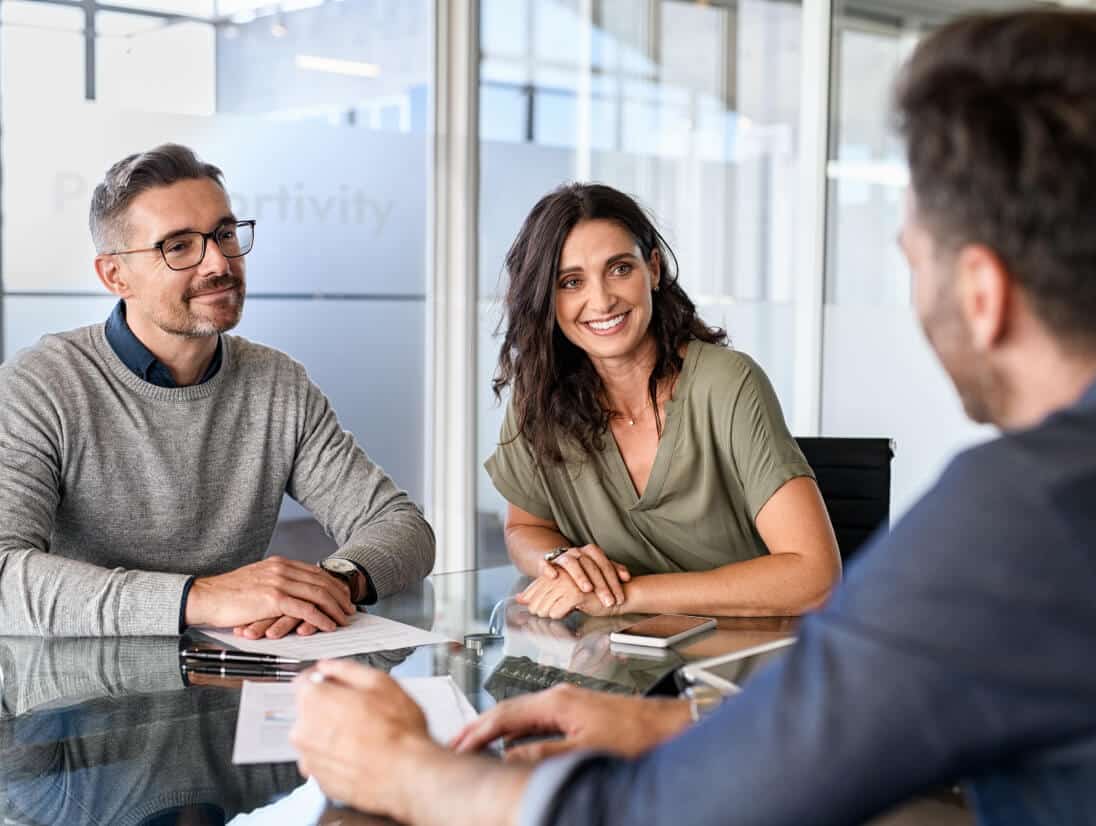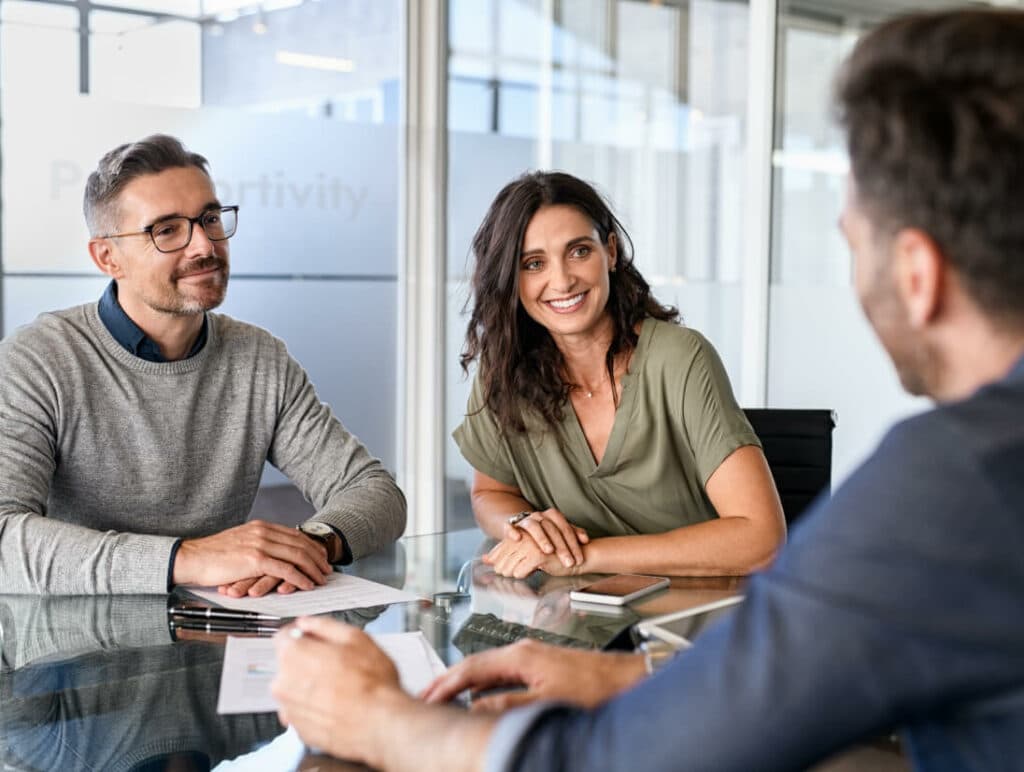 Passportivity assists international clients in obtaining Turkey citizenship.

Contact us to arrange an initial private consultation. You will learn how to avoid citizenship or residency denial and procedure delays, as well as how to minimise risks and not to lose money.